WHEEL CADDY
The Wheel Caddy is a highly functional tire and wheel carriage. It is an indispensable helping hand when a Wheel Trolley® including wheels is to be transported over slightly longer distances than across the workshop floor.
Thanks to the large wheels on the caddy, it can easily and effortlessly be pushed over uneven surfaces, such as a courtyard.
The Wheel Caddy has a low weight, but can carry up to 200 kg/ 441 lbs. The long handles act as levers, which means that the weight is reduced, and it is easy to move around while carrying heavy wheels.
The Wheel Caddy is compatible with the regular-sized Wheel Trolley®, where the caddy's forks fit under the trolley's bottom.
A Wheel Caddy can also be used to move tires and wheels without having a Wheel Trolley® underneath.
The The movable forks can reach underneath the Wheel Trolley® or wheels/tires, and thereby save the inconvenience of having to put the wheels/tires on the forklift.
The Wheel Caddy can also be folded down so that it rests on the handles. The wheels can then be lifted manually from a favorable lifting height/position. See all the details in the pictures in the slideshow on the right.

DETAILS & FEATURES:
Compatible with the Wheel Trolley®
Lifting capacity up to 200 kg/ 441 lbs
Height: 1,680 mm/ 66.1 inch
Width: 820 mm/ 32.3 inch
Length: 820 mm/ 32.3 inch
To open our catalogue with Wheel Trolley Products, please CLICK HERE!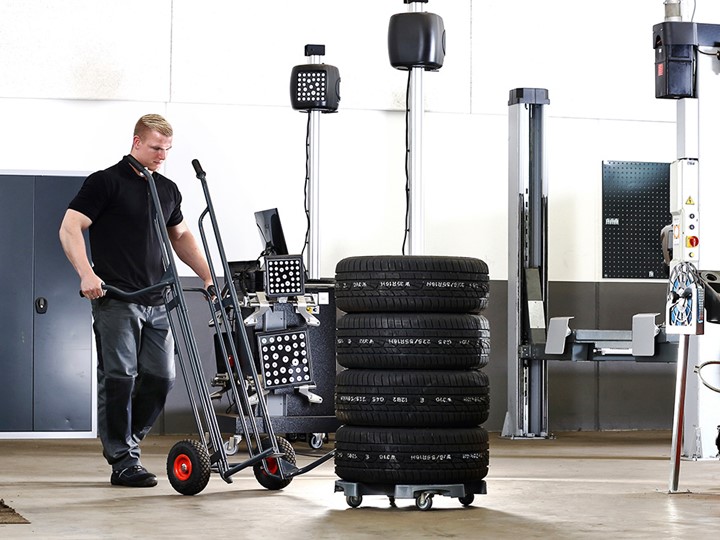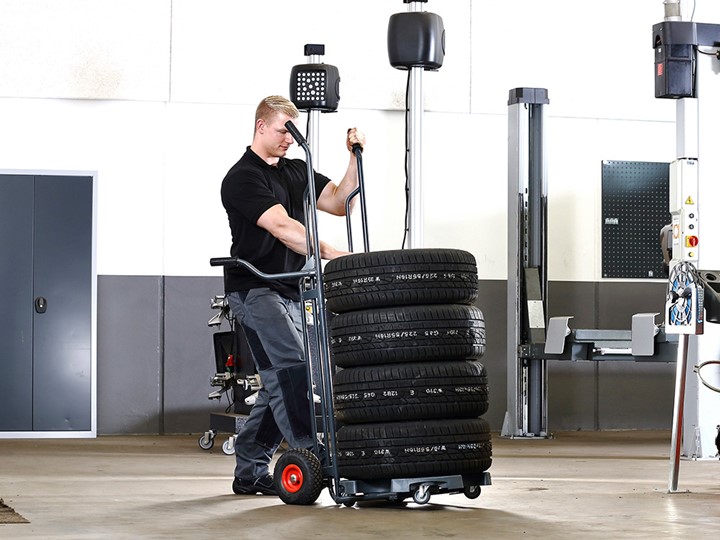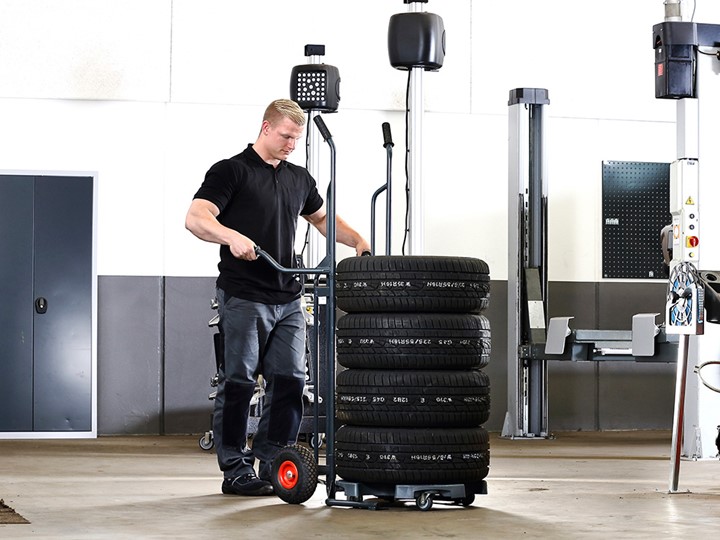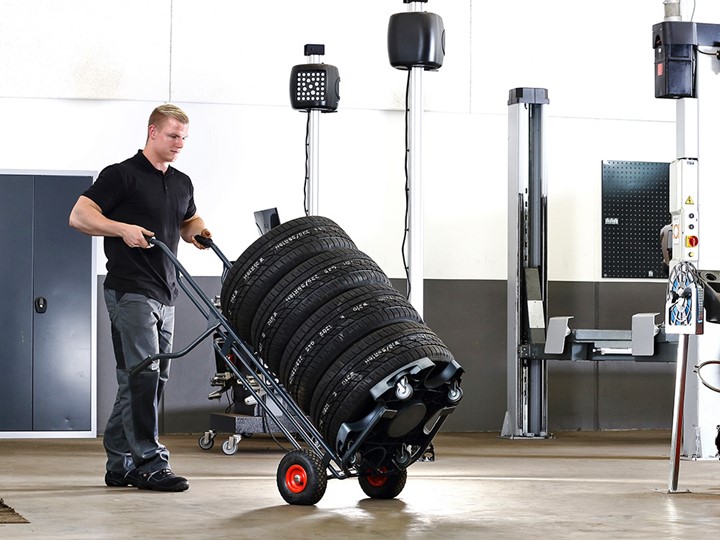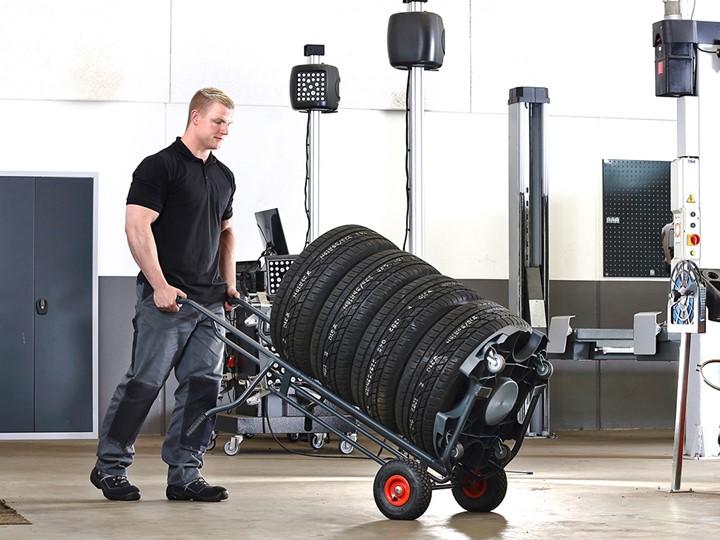 Transporting the wheel trolley®
A Wheel Caddy is easy to operate and the handles are positioned at an ergonomically favorable height.
By means of the movable forks, the Wheel Caddy can easily reach underneath a Wheel Trolley® with wheels on.
When the forks are in place, the load can be tipped by using the high-placed handles and the backstop with your foot.
The two long handles act as levers, making it easy and effortless to tip the load to transport height. 
The Wheel Caddy's large rubber wheels mean it is easy to transport the load over long distances and across uneven surfaces.
Click through all the images in the slideshow to see the whole process with the Wheel Caddy.