WHEEL TROLLEY XL
Large wheels also need a Wheel Trolley® — or rather, it is the mechanic and the tire technician that need a Wheel Trolley® for the large wheels!
In any case, we have created the Wheel Trolley® XL by allowing the regular Wheel Trolley® to increase in diameter to accommodate the transport of large wheels.
The Wheel Trolley® XL is therefore suitable for the transport of 4x4 wheels, van wheels and other large wheels, and is completely indispensable in handling and transporting large and extra-heavy tires around the workshop.
The large trolley has the same qualities as its baby brother:
Storage of wheels during mechanical work

Transport of wheels from auto lift to tire changers or to tire shelves

Storage of customer wheels
The Wheel Trolley® XL is available with and without wheel brakes on 2 wheels. 
The XL model is delivered for workshop use in both 1 piece (one-by-one) and 3 piece boxes (three pack).


DETAILS & FEATURES
Measures 800 mm/ 31.4 inches in diameter




For 4 complete wheels

Max load is 250 kg/ 552 lbs
Available with and without wheel brakes 
To open our catalogue with Wheel Trolley Products, please CLICK HERE!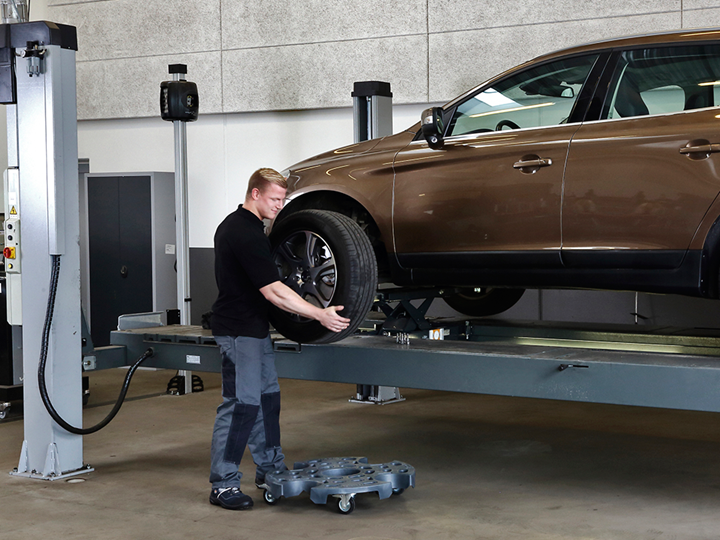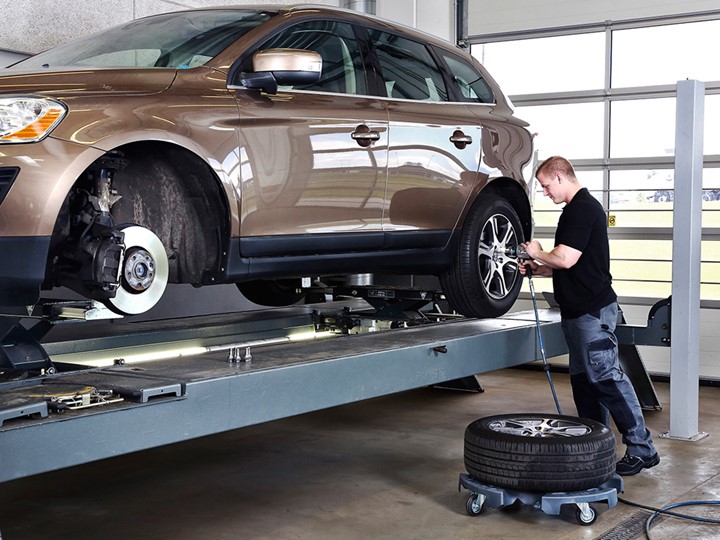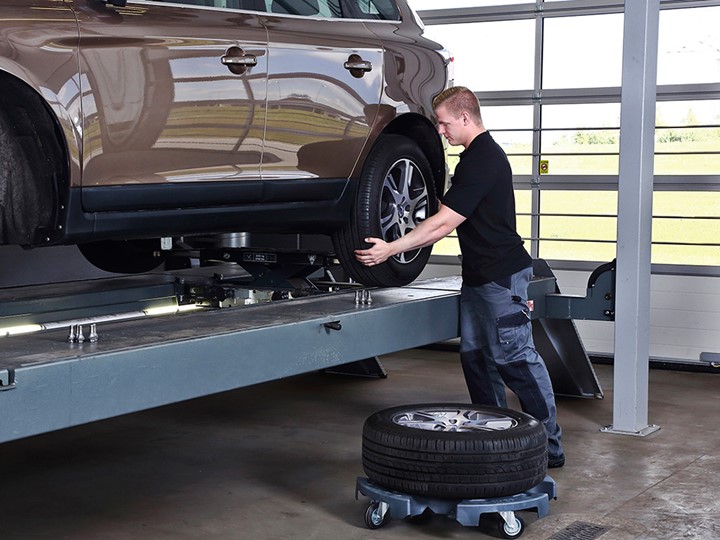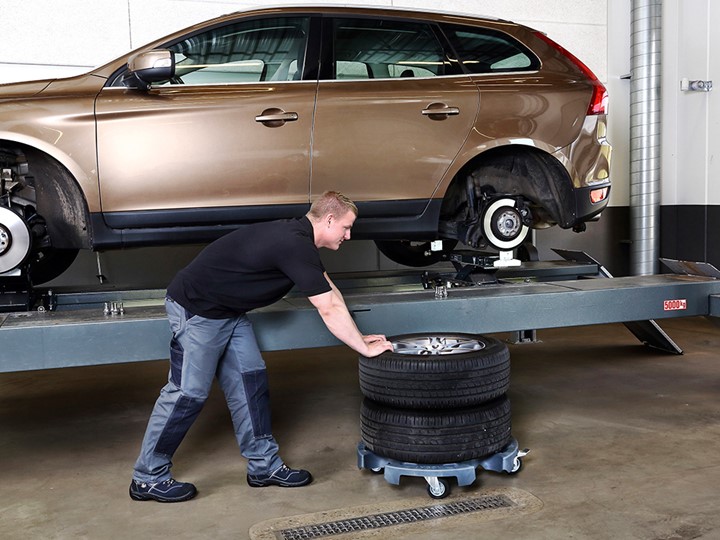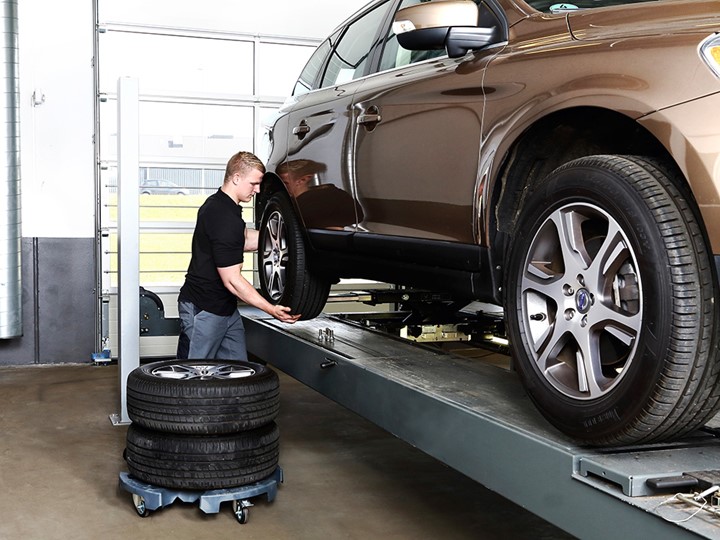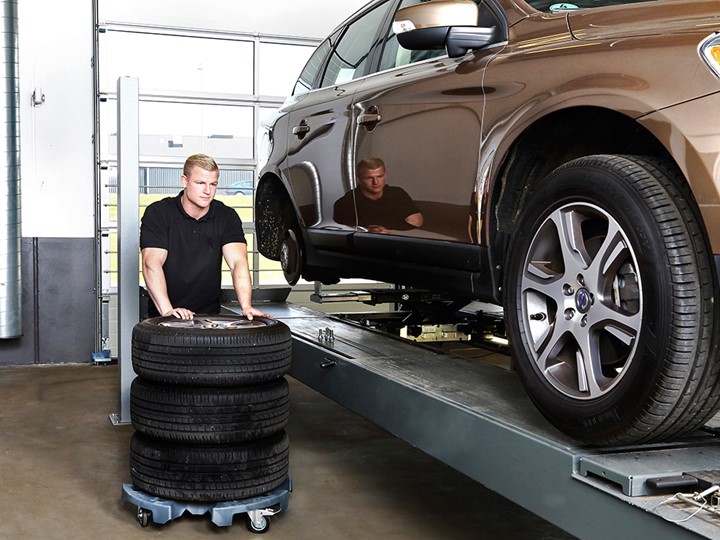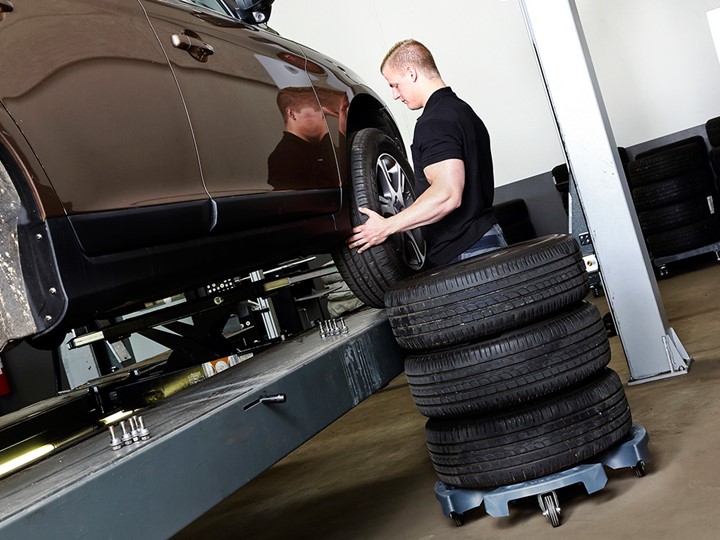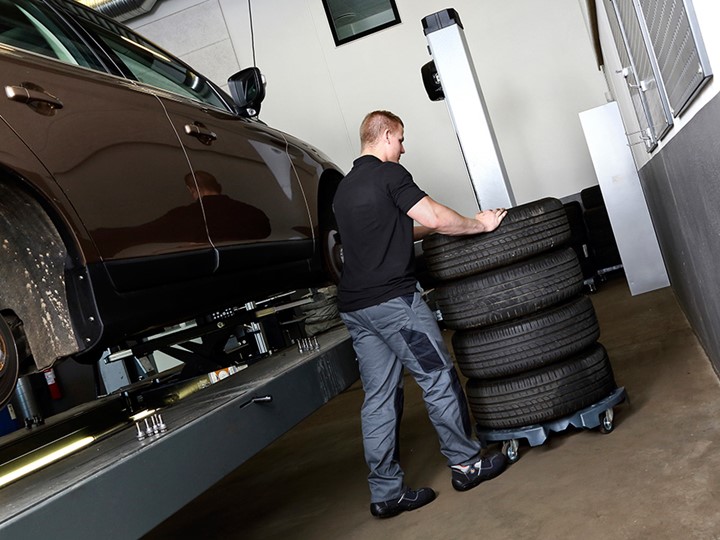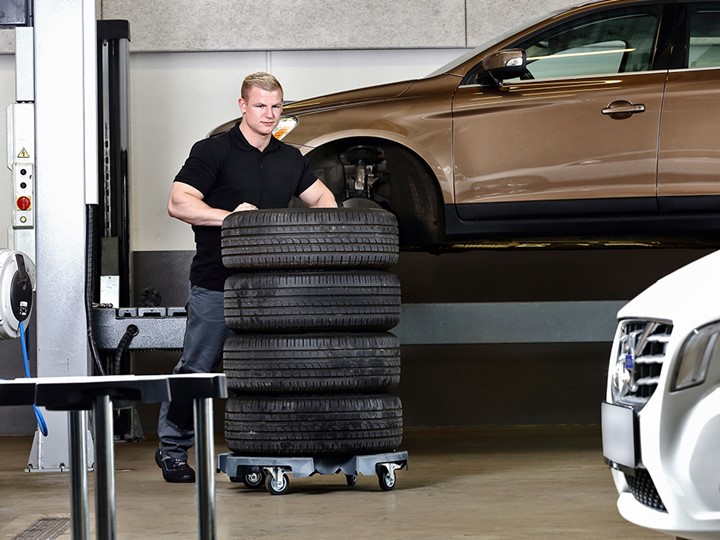 REMOVING WHEELS
The Wheel Trolley® XL facilitates the workflow associated with wheel dismounting when mechanical work is to be performed. 
The trolley is placed next to the car, and the wheels are placed on top of each other on the trolley, just as easily as they are dismounted.
The trolley and wheels can be taken around the car until the last wheel is dismounted.
Finally, the wheels can be rolled away so that they are not in the way while mechanical work is performed.
The ease of transport of the wheels means an ergonomically easier workflow.
Follow the progress around the car by clicking through the pictures on the left.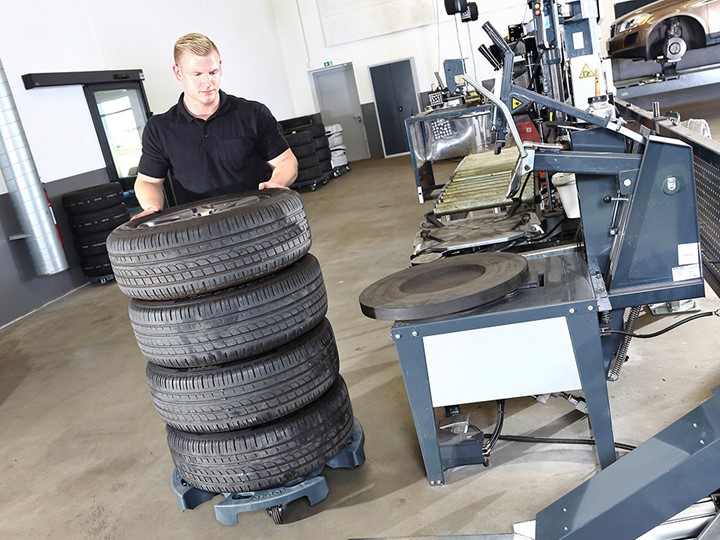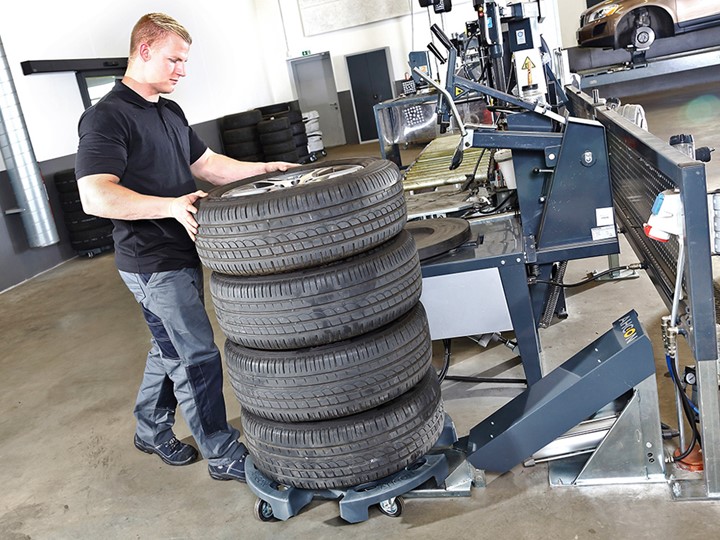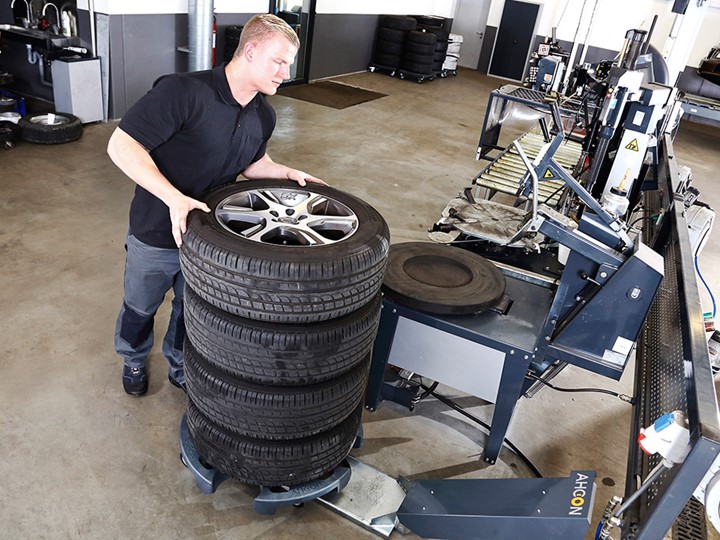 TRANSPORT TO TIRE CHANGER
After dismounting the wheels, these can easily and effortlessly be moved to the tire remover, for example, to perform any tire work.
Using the Wheel Trolley Lift, the trolley and wheels are easily lifted, and the wheels can now be moved from an ergonomic height to the bead braker.
The lift is raised, so working height remains ergonomic, just as easily as removing a wheel from the Wheel Trolley®. 
From the bead braker, the work process can continue at the tire-changing machine with inflation and balancing.
Click through the images to the left to see how the Wheel Trolley® Tower Lift can lift Wheel Trolley® XL and wheels.